With the leaves beginning to turn yellow and brown on our trees and the sunshine getting lower in the sky, this means it is one of my favourite seasons. Autumn!
And one thing I love to do in the autumnal evenings with my family is watch a good movie.
It got me thinking, what spiritually uplifting movies or movies with faith and spirituality at their heart, do I know? Not as many as I thought it appears. So a quick mooch online took me to the national God Who Speaks website with this great article from back in April this year. It's worth mentioning that back in April, we were in the throws of a full lockdown. And with cases on the rise again here in the North-West currently, there is potential for a second lockdown. So with this in mind, I thought it might be a good time to share my findings. If you have any suggestions, please feel to share them with us. It would be great to hear from you!
Our Top Ten Spiritually Uplifting Films
A selection of films to watch which all have faith and spirituality at their heart.
Best Exotic Marigold Hotel (12A), 2011. Directed by John Madden
Several British retirees leave for a variety of reasons to take up residence in what they believe is a newly restored hotel in India. Less luxurious than in its advertisements, slowly the Marigold Hotel enables each to face their vulnerability, vitality and courage – even when outside their comfort zone. Starring Judi Dench, Tena Desae, Celia Imrie, Bill Nighy, Dev Patel, Ronald Pickup, Maggie Smith, Penelope Wilton and Tom Wilkinson. This is a poignant yet humorous story of self-discovery.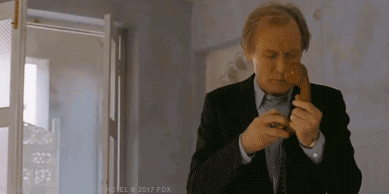 Philomena (12A), 2013. Directed by Stephen Frears
Based on the true story the Lost Childhood of Philomena Lee by Martin Sixsmith, and starring Steve Coogan and Judi Dench, this is a contemporary film about the search for the answers to life's painful questions from the past and how different individuals respond to them. Former journalist, Martin Sixsmith, is dismissed from the Civil Service in disgrace, and is at a loss as to what to do next. A young Irish woman approaches him about her mother, Philomena, who had her son forcibly adopted when she was a teenage inmate of a Catholic convent in Ireland in the 1950s. Martin arranges a magazine assignment about her search for him that eventually leads them both to America. The search exposes cruelty and deception at the centre of some of the Catholic Church's religious orders. Along the way, Martin and Philomena discover as much about each other as about her son's tragic fate and both find their basic beliefs challenged. 
Big Fish (PG), 2003. Directed by Tim Burton
The story revolves around a dying father and his son, who is trying to learn more about his dad by piecing together the stories he has gathered over the years. The son re-creates his father's elusive life in a series of legends and myths inspired by the few facts he knows and soon begins to understand his father's great achievements and also his failings. Stars Albert Finney, Ewan McGregor, Helena Bonham-Carter, Jessica Lange and Danny DeVito.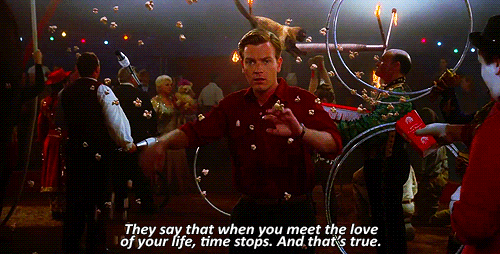 Of Gods and Men (15), 2010. Directed by Xavier Beauvois
In Algeria in 1996, eight French Trappist monks of The Monastery Notre-Dame de l'Atlas of Tibhirine lead a simple life serving the poor community that was raised around the monastery. During the Algerian Civil War, they are threatened by terrorists and face the decision of abandoning their monastery and the local community, or staying. After much prayer, they make the courageous decision to stay to face the uncertain future. An extraordinary true story about faith, conviction and total sacrifice.
The Way (12), 2010. Directed by Emilio Estevez
The Way is a powerful and inspirational story about the challenges faced in this complex, unpredictable world. Martin Sheen plays Tom, an American doctor who comes to France to collect the remains of his adult son (Emilio Estevez), killed in the Pyrenees in a storm while walking the Camino de Santiago, "the way of Saint James". Rather than return home, Tom, driven by his grief and wanting to understand his son better, decides to embark on the historical pilgrimage to honour his son's desire to finish the journey. Inexperienced as a trekker, with only his son's back pack and guidebook, Tom soon discovers that he will not be alone on this journey. He meets other pilgrims from around the world, each with their own issues and looking for greater meaning in their lives: a Dutchman (Yorick van Wageningen), a Canadian (Deborah Kara Unger) and an Irish writer (James Nesbitt).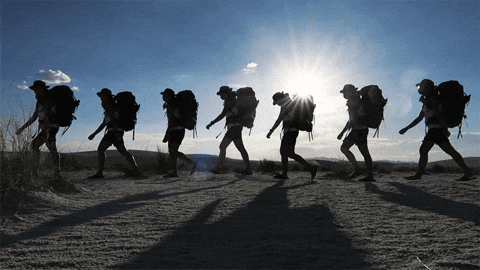 Whale Rider (PG), 2002. Directed by Niki Caro
In a small village on the coast, the Maori claim their descent from Paikea, the Whale Rider. The chiefs (always the firstborn and always male) have been considered Paikea's direct descendants. Pai is 11 years old. Her twin brother died at birth. Pai believes that she is destined to be the new chief, but her grandfather Koro refuses to recognise her claim because she is female and he is bound by tradition to pick a male leader. Although she loves her grandfather more than anyone in the world, Pai must challenge him and a thousand years of tradition to fulfil her destiny. This award-winning film from New Zealand is a contemporary story of love, rejection and triumph.
Babette's Feast (12), 1987. Directed by Gabriel Axel
On the desolate coast of Denmark in the nineteenth century, two sisters lead a strict life centred around their father and the church he founded. Both had opportunities to leave the village in marriage – one to a young army officer; the other to a French opera singer. Their father objected to both and they spent their lives caring for him. Many years later, still upholding the austere teachings of their now long dead father, they take in a refugee from the French civil war called Babette. When Babette wants to repay the sisters for their kindness and offers to cook a meal for them and their church friends on the hundredth anniversary of their father's birth, it proves to be an unforgettable experience for everyone.
12 Years a Slave (15), 2013. Directed by Steve McQueen
Based on the narrative memoir of Solomon Northup, this historical drama is the story of one man's fight for survival and freedom. In pre-Civil War United States, Solomon Northup (Chiwetel Ejiofor), a free-born African-American man from upstate New York, working as a violinist is abducted and sold into slavery. Facing cruelty from several overseers on the plantations, as well as unexpected kindnesses, from one slave owner (Benedict Cumberbatch), Solomon struggles not only to stay alive, but to retain his dignity against all odds. In the twelfth year of his abduction, Solomon's chance meeting with a Canadian abolitionist (Brad Pitt) finally changes his life. The film won an Oscar for Best Picture; Lupita Nyong'o won the Best Supporting Actress Oscar for her role as a fellow slave.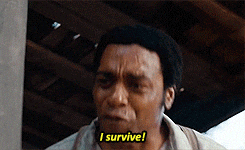 Calvary (15), 2014. Directed by John Michael McDonagh
Father James Lavelle is a good man intent on making the world a better place, though he is continually shocked and saddened by the spiteful and confrontational inhabitants of his small country town in County Sligo, Ireland. During confession a parishioner threatens that he will kill Lavelle the next Sunday. As the week progresses and James continues to comfort his fragile daughter and help church members with their moral and often comic dilemmas, the forces of darkness begin to close in around him. He wonders if he will have the courage to face his own personal Calvary. Stars Brendan Gleeson, Chris O'Dowd, Kelly Reilly.
The Shawshank Redemption (15), 1994. Directed by Frank Darabont
Andy Dufresne is a young and successful banker whose life changes drastically when he is wrongly convicted and sentenced to life imprisonment for the murder of his wife and her lover. Set in the 1940s, Andy, with the help of his friend Red, the prison entrepreneur, turns out to be a most unconventional prisoner. How will he survive and will he escape? It's a story about freedom – from isolation, rule, bigotry and hate – and the hope that can set us free. Stars Tim Robbins and Morgan Freeman.